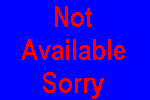 Andie – 1-844-655-1515
Hi guys! I'm Andie and you might think I'm a bit young to be here on the Mommy phone sex fetish site but I'm teen Mom so here I am.
I started experimenting early and have always been both a curious and agreeable girl, so I started fucking a few years before most of my friends did. I'm such a slut!
I'm very open minded and the thing that turns me on most about our fantasies is the creativity you horny guys have with our role plays. I'll do any role play you want without any limits at all. I just want to have lots of fun with you!
I might be young, but I'm also an intelligent girl, thank you Mommy and Daddy, and hope I can stimulate both your mind and your cock when we talk. One of the things I would like is to become the keeper of your secret fantasies and fetishes. All of the things you're too shy to share with anyone, you can definitely share with me. I'm into anything kinky, perverted and taboo so I'm sure whatever you want to role play, it'll be something that turns me on too.
Sensual fantasies are always nice after a long day at work but a hot, dirty role play that's on the extreme side is good after a frustrating day too. Both of those things turn me on as well as everything in between!
Being a teen Mommy in our role play is one of my favorites, along with cross dressing play, sissy boys, feminization and strap on's. I enjoy anal, all kinds of bathroom play, adult diaper fetish play and any fetish fun you can think of. If there's something that makes your dick hard and it's not listed here, I'll do that too!
Give me a call, close your eyes and let's make your fantasies seem real to both of us. I can't wait to get to know you and cum with you too!
 __________________________________________________________________________________
Calls are $2.00 per minute with a 10 minute minimum.
Accepted forms of payment include:  VISA/MC/DISC/AMEX 
Charges will appear on your statement as:  WEB-TOKENS
Receipts are available at the time of your call, upon request.  You will need to provide your email address in order to receive a receipt.  Nothing will ever be mailed to your home or billing address.
Do you prefer a more discreet way to pay for your call?
Email Me:  Andie@mommyphonesexfetish.com