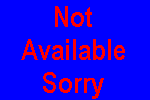 Valerie – 1-877-588-0755
It must be tiny cock day today!  The first two callers that I spoke with this morning admitted to having teeny weeny dicks!  Fortunately for me, I got fucked really good last night by a big, thick cock so the tiny cock phone sex humiliation that these two losers were looking for this morning came very easy to me.
First of all let me say that no matter what your wife or girlfriend might say to you, cock size DOES matter!  If anybody tells you otherwise, they are just trying to spare your feelings.  I, for one, have always been one to tell it like it is.  I don't believe in beating around the bush (no pun intended).  I say, man up and learn to accept your "little" dilemma!
Your peanut size cock is useless as a fucking tool so you might as well find another way to make women want you.  They sure as hell don't want to feel you fiddling around anywhere near their pussies.
Tiny cock humiliation phone sex with me can help you to turn your loser dick into something that is quite entertaining.  I mean, watching a man struggle to stroke his pathetic little dick between two fingers is funny enough but when you add an extra element like a crowd of horny women cheering you on, things can heat up pretty quickly.
One of my very favorite things to do is to insert a vibrating butt plug into a man's ass so that I can watch his teeny weeny cock twitch, dance and drip with pre-cum!  That is SO much fun!
Do you have a tiny cock that needs to be kept hidden in a pair of panties or maybe locked into a cock cage?  Do you crave the degradation of being called names and laughed at?  Do you enjoy watching your wife or girlfriend being fucked by a real man?  If humiliation, sissy or cuckold phone sex are your thing, then put that worthless dicklet in your hand and dial my number so we can have "the talk."
______________________________________________________________
Calls are $2.00 per minute with a 10 minute minimum.
Accepted forms of payment include:  VISA/MC/DISC/AMEX 
Charges will appear on your statement as:  WEB-TOKENS
Receipts are available at the time of your call, upon request.  You will need to provide your email address in order to receive a receipt.  Nothing will ever be mailed to your home or billing address.
Email Me:  Valerie@mommyphonesexfetish.com